One of the goals of the Cultural Strategy Institute (CSI) is to create the Lviv Culture Fund – a competitive program of additional opportunities for the cultural environment: institutions, independent players, artists, people of culture.
What is the Culture Fund for?
solve the problem of underfunding of basic infrastructure and cultural products;
create mechanisms for financing cultural initiatives on a competitive and independent basis;
provide priority support for innovative projects.
The source of revenue and the financial basis for the operation of the fund may be a fixed interest rate of excise tax on the sale of excise goodsby retail entities: alcohol and tobacco. This tax fully remains in the local budget and is distributed locally.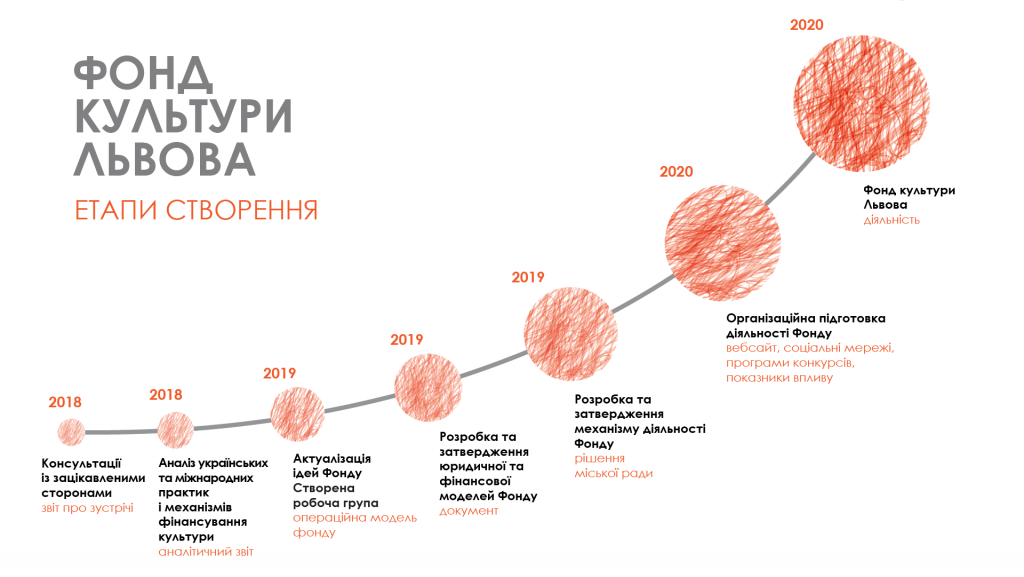 To identify funding requests for cultural institutions and projects the CSI in partnership with the Economic Development Agency PPV Knowledge Networks held meetings with representatives of Lviv's cultural environment (artists, curators, gallery owners, cultural institutions, cultural managers, formal and non-formal education).
There has also been a study of cultural funding at local level in Ukraine and abroad (Varna, Eindhoven, Lyon, Newcastle, Wroclaw, Aarhus). This experience will be useful for developing mechanisms for the Fund's work. As new results are developed, the CSI updates information on the establishment of the Lviv Culture Fund.
The Working Board is proceeding the development of the Fund.