One of the components of this year's Ukrainian Cross-Section — a triennial of contemporary Ukrainian art under the theme "UKRAINE! UNMUTED" — is a performance program. It will be presented on 4 November during the opening of the project in Kaunas — European Capital of Culture 2022. The bloc is going to be presented by Yuriy SHTAIDA, Natalia LISOVA, VolodymyrKAUFMAN, Yaryna SHUMSKA, and Volodymyr TOPIY.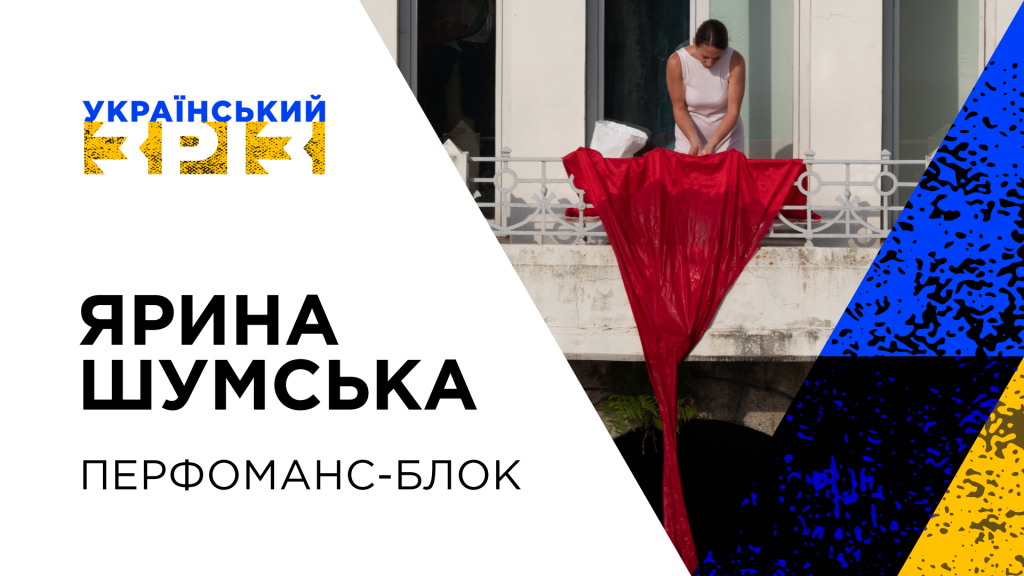 About the performance at the Ukrainian Cross-Section as a form of a recount about what we are going through — Yaryna SHUMSKA.
Connected by the everyday stream of war
All of us are a single, united organism now. It does not matter how many times we tell ourselves that everyone is different, feels and perceives differently, endures different levels of pain, and has a different amount of patience in store. All of us are so closely connected by this everyday stream of war pulling everyone in, that even when we talk about separate performances, they all represent a single, many-sided experience.
That's why within the Ukrainian Cross-Section we thought it would be logical to unite our performances into a joint event where they will flow one into the next; coexist. We held meetings and discussions where everybody could voice and present their personal reality:
·    standing motionless as internal movement
·   a path as an eternal process — spinning or rolling
·    color as a uniting characteristic of our current existence, with one very distinct color
·    the feeling of elusive presence and attempts to seize the present — in reality, a memory or a dream
·   all of it functions dynamically and chaotically on our shoulders; the road escapes from under our feet into our thoughts where it transforms into a physical burden and circulates throughout our body, our Ukrainian organism.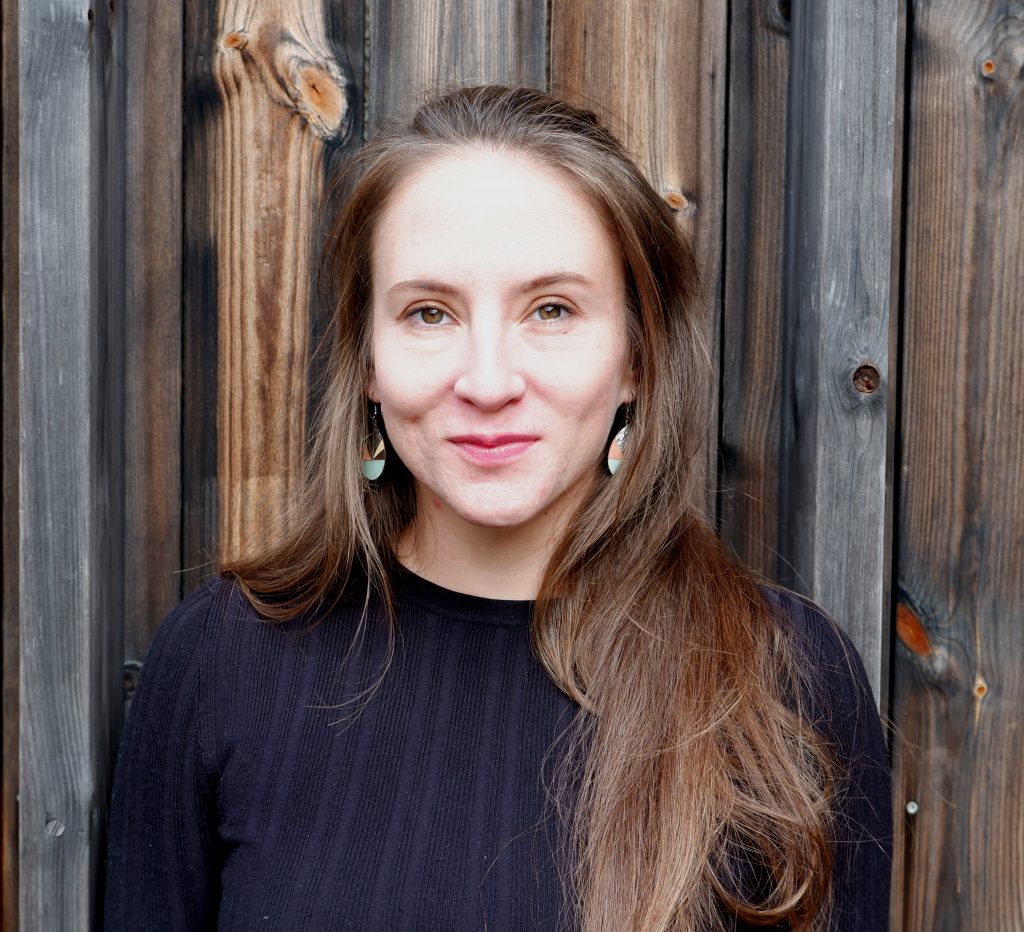 The first impulse toward my performance was my individual experience, my efforts to see how absence forces you to accept the void. In the first hours of 24 February, there was one question stuck in my mind: how many people will feel the same and as sharply as I do?
Sure, everyone has their own story, different circumstances, and contexts and I definitely don't want to compare anything because it is impossible. However, it's a universal pain that touched everyone. Death — the feeling of it can never be washed off, forgotten, erased; it just is there beside you each day and each hour, constantly in your subconscious.
And I'm just trying to grasp, describe and characterize this spacetime, as I am just a human being living here today who needs to find at least some firm ground to stand on. Those who have hugged me at least once know that my hugs are very tight, close, and sincere. Touch and warmth are about presence, the presence of a Human Being far away, and hugs are a symbol of closeness, life, and cohabitation.
I close my eyes and hug everyone I miss, everyone near and far, everyone who's living in my memory. Memory is not the past. It's about the present. Through memory, life goes on. The hugs are warm and all of us are alive in memories. The hugs compose our rhythms, our textures, the sound of the collision, and the time of unity. What sign of it remains?
From personal through collective to personal
The spectator is independent. The spectator is different everywhere. The spectator in Ukraine will perceive our performance differently from the same spectator in Kaunas and altogether differently from the local spectators there. I can't predict everything. But our work is absolutely about contact on the level of senses. There will be no wild intrusions into physical space and no illustrations. It will be something very personal that moves into the sphere of the collective. The signs created by each artist — through sound, color, and movement — will lead each spectator into their consciousness or maybe even subconscious. And if the performance of five people transforms into a collective shared experience, it will give voice to a breath long held.
Foreignersarewilling to listen to us through culture
Since the beginning of this year and until July, all my contacts and participation in events were exclusively online. And though I sometimes thought that I was speaking of obvious things on all those Zoom meetings, when I heard artists from the Philippines suddenly asking if people in Ukraine really didn't want to join russia or whether it was really Ukrainians fighting and not Americans instead of us… or one German woman insisting on diplomacy and dialogue with the russian federation… Alright, let's start from the beginning…
After three months people from many countries were tired of the news. Today, people abroad are less and less willing to go to rallies and talk about Ukraine. But they themselves say that they are willing to attend exhibitions, festivals, and cultural events. And this means readiness to listen, to get to know, to discover the less known things. It's when we speak through art, as ordinary people and not as politicians, that we have our great power.
In July, I had an opportunity to visit Portugal. The distance of two thousand kilometers truly leaves its mark. Our war is far too remote for people there than it is for the Poles, Lithuanians, or Latvians. In Vilnius, the Ukrainian flag can be seen in every block of the city, to say the least. And when you see a trolleybus with "Slava Ukraini" written on it, these words do not scream, but rather speak calmly and remind us that these people are with us, they are thinking about us, they remember us. However, it's not just about geography, but the events of the past too. For most Western countries, our history is a giant black hole with a separate unknown spacetime. That concerns the history of art as well. Yet, there was not a single person during my trip who, once having found out where I was from, didn't start asking careful questions about how are we holding up here and didn't want to express their support for our people.
Performance cannot live on when taken out of context. When it finds itself in a certain situation, it draws in everything and everyone it came even in the smallest contact with. You cannot not react when somebody takes your hand: you can pretend nothing is going on, but there will still be some feelings inside: either pleasure or defiance, or indifference. Even if you don't notice whose touch was it, the trace remains. Thus, there's food for thought. The question is asked. The dialogue is started. In this way, we will surely be heard.
____
ThetriennialofcontemporaryUkrainianart, the Ukrainian Cross-SectionUKRAINE! UNMUTED begins on 4 November and will last for a month in Kaunas, the European Capital of Culture (Lithuania). The project will consist of several parts: the art program which includes the exhibition of works by modern Ukrainian artists and the performance bloc, as well as a cycle of thematic discussions and a collection of essays.
TheUkrainian Cross-Section 2022 isrealized by the Cultural Strategy Institute, a public organization "Institute of Actual Art" and "Virmenska 35" with the support of the Lviv City Council, the ZMIN Foundation, the International Renaissance Foundation, and our Lithuanian partnersKaunas 2022.
Overall, this is the fifth edition of the project: the triennial was first launched in Lviv in 2010 with the aim of presenting the modern art of Ukraine,primarily to foreign audiences.